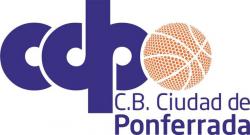 Position:
4/3 (PF/SF)
Height:
203 cm (6′8)
Weight:
105 kg (231 lbs)
Age:
23 (13. September 1995)
Nationality:
USA
Contract:
04/2019
Current / Last club:
CB Ciudad de Ponferrrada (ESP)
Sean is a true hustle player, that is loved by every Coach. He put 100% effort in every play and he likes to play physical, he will never shy away from any contact during the game and these attributes help him to relentless on the offensive board. The 6'8 Inside player is able to score in the post or put the ball on the floor and beat slower defender off the dribble. Sean is able to shot the 3 point shooter and he really runs the floor well. Defensively he is able to protect the rim and rebound in traffic.
All-Spanish EBA Honorable Mention 2018
NAIA D1 Sweet16 2017
NAIA D1 Finalist 2015
GSAC Tournament Semifinals 2015, 2016 & 2017
2017-2018 Highlights
2017-2018: Spain I
2017-2018: Spain II
2017-2018: Spain III