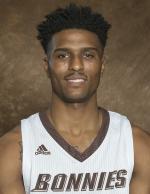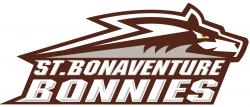 Position:
2/3 (SG/SF)
Height:
193 cm (6′4)
Weight:
88 kg (194 lbs)
Age:
24 (15. March 1995)
Nationality:
USA
Contract:
NO
Current / Last club:
St. Bonaventure University (NCAA I)
Idris is a leader and a winner! He is the all-time winningest player in St. Bonaventure history, two-time team captain and his value to the program goes way beyond the stats. Idris is a very good defender and was always tasked to guard the opposing team's best perimeter player. He can play and guard multiple positions. He is a terrific rebounder for his position and size and has the ability to score around the basket as well as off the dribble or through Pick & Situations. Team guy who put that before any personal accolades. Idris made winning plays throughout his career whether it was making a big shot, grabbing a big rebound, chasing down a loose ball or taking a charge. He is capable of putting the ball in the basket and can score at all three levels.
3 year team captain
had 4 games grabbing 10+ rebounds
scored in double figures in 6 games
started every game in his past 2 seasons
Atlantic 10 Tournament Semifinals 2018
Atlantic 10 Regular Season Runner-Up 2018
Atlantic 10 Regular Season Co-Champion 2016
National Prep School Invitational 2014
College Highlights
2017-2018: St. Bonaventure vs Richmond 97:88
2017-2018: St. Bonaventure @ Siena 75:55
2017-2018: St. Bonaventure @ Syracuse 60:57