Heinrich Sports is extremely happy to announce that Austrian Guard Fabian Richter joins the agency for his future representation.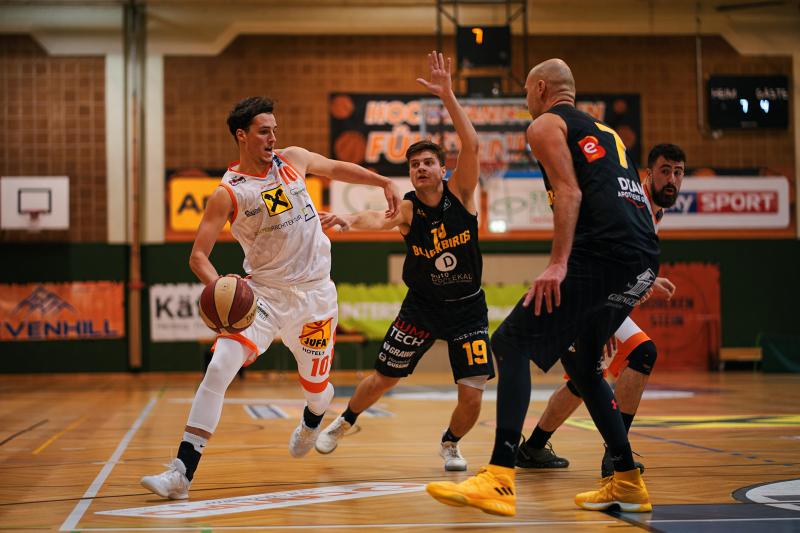 The former Youth National Team member Fabian Richter is a 25-year-old left-handed Guard, who played last season with the Fürstenfeld Panthers. After playing 4 seasons for UBSC Raiffeisen Graz, Richter returned to his hometown team in Fürstenfeld for the 2019-2020. During his time in Graz he gained international experience as his team participated in the Alpe Adria Cup for several years. Richter played 18 games for the Panthers and the team reached the Semifinals before the season was cancelled. In 18 games he averaged 13.3 Points, 3.1 Rebounds, 3.8 Assists and 2.2 Steals (forth in the league) in around 31 Minutes per game. He played his best game against top ranked Mattersburg Rocks. In the narrow defeat (88:91) he finished the game with 17 Points, 7 Rebounds, 6 Assists and 1 Steal.
The versatile Guard does already have a lot of experience as he suited up in almost 200 first league games and for the past season, he decided to take on the role as a leader and captain in Fürstenfeld. The goal of the Club was the return to the highest league after being relegated at the end of the 2018-2019 season.
« back