East Central Guard Camron Talley has decided to join our agency for his future representation. Talley played his entire college career with the Tigers and he is well prepared for his pro career.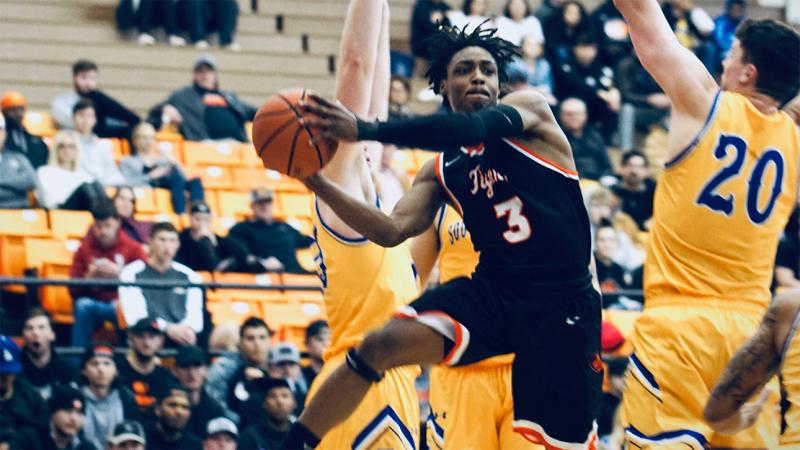 The US-Guard Camron Talley finished his outstanding college career with 1954 total points. He ranks second in East Central University's history in Points scored. Talley finished his senior season with 21.3 Points, 2.7 Rebounds, 2.5 Assists and 1.3 Steals per game. These numbers helped him to become an All-GAC First Team member for third consecutive time.
During the 28 games of his senior season, the high-volume scorer showed his value for the Tigers as he led them to the Conference Quarterfinals and overall, he scored in double figures in 26 of his 28 games. Talley recorded scored a career-high 41 Points against Randall on December 19th, while knocking down 14 of his 25 Field Goal attempts, including nine 3-Pointers. Besides of his 41 Points, he also dished out 5 Assists and he stole the ball three times.
The Texas native is ready to enter his pro career and he will add firepower to his new team. Besides of his scoring and shooting he will add creativity and scoring opportunities for his teammates as well.
« back