Lewis senior Kendale McCullum signed his first professional contract playing in the German Pro A for Uni Baskets Paderborn.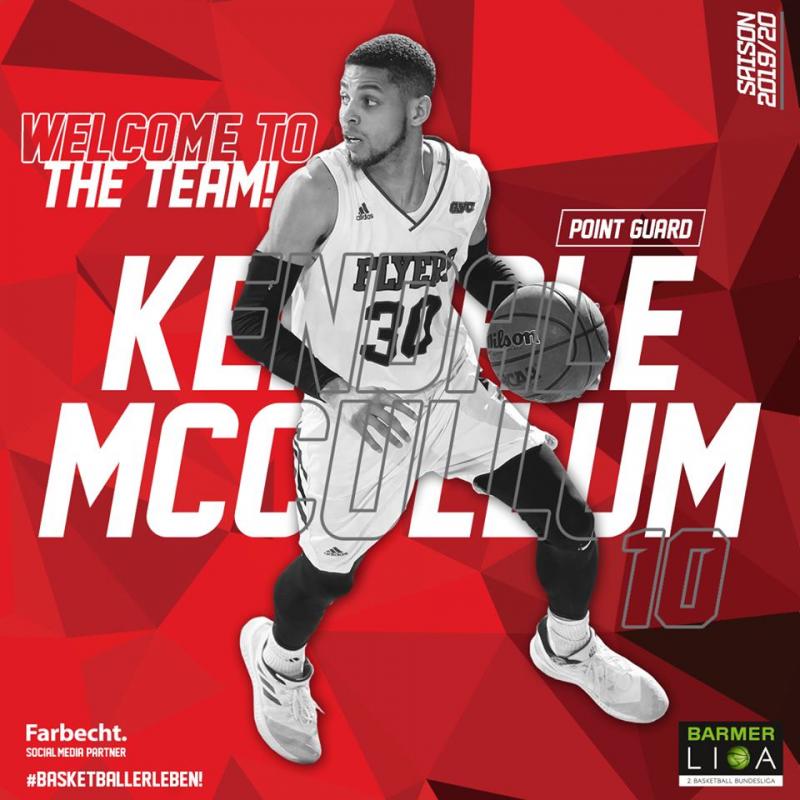 The All-American Guard Kendale McCullum will start his professional career in Germany playing the 2019-2020 with the Uni Baskets Paderborn in the Pro A. The Uni Baskets are a member of the German Pro A since 2011 and they finished the past two seasons on the thirteen position.
McCullum finished his college career at Lewis with 16.4 Points, 5.5 Rebounds, 6.3 Assists and 2.8 Steals per contest and he is expected to be one of the key players on the roster of Head Coach Steven Esterkamp. A personal meeting with his new Coach helped the GLVC Player of the Year to commit to player in Paderborn.
"I'm really excited and anxious to play for Coach Steven and the city of Paderborn. I've have heard great things about the Club and the guys on the team. Looks like we have some really good talent on the team. I'm pumped to start this journey in August with my teammates" stated McCullum in a first statement.
His new Head Coach is really excited about the creativity and versatility of McCullum and being an impact player on both ends of the court.
« back