The American Forward Sean McDonnell returns to Spain for the second time to play professionally in Spain.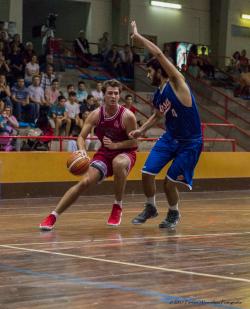 Sean McDonnell is a 6'8 Forward, who graduated at Westmont in 2017. During his senior season in the NAIA I McDonnell showed his value for the team during their Sweet 16 run he finished with 12.1ppg, 7.6rpg and 2.0apg in less than 25 minutes per game.
His first stop as a professional brought him to Spain where he joined CB Cantaires Tortosa in the EBA and he was the most competitive player on their roster as he finished his rookie season with 17.2ppg and 7.5rpg while shooting over 60% for 2.
For the 2018-2019 season Sean joins CB Ciudad de Ponferrrada in the EBA, the team was fighting against the relegation in the league last season and Sean shall bring more consistency in the team and help them the play a better year.
« back